Project description
Agil is a very popular meat processing company, founded in 1991. In 2010 the company had a total of 300 employees.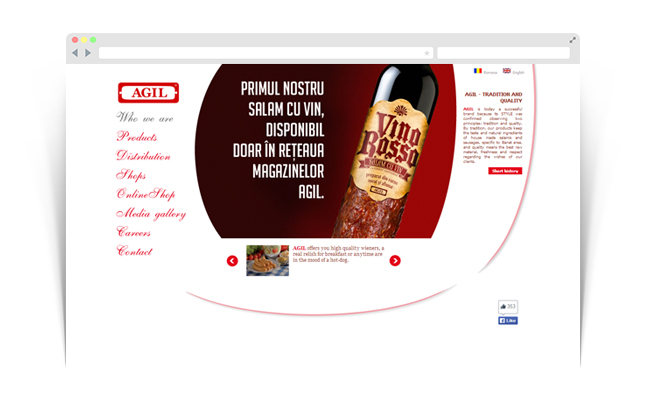 Project presentation and tasking
Our customer with more than 30 own stores in various cities all over the country used our services to get a quick and complex site, easy to browse and with a pleasant aspect. After having given us more details about both the company and his expectations from the project, we gave advice, we set tasks and we started working.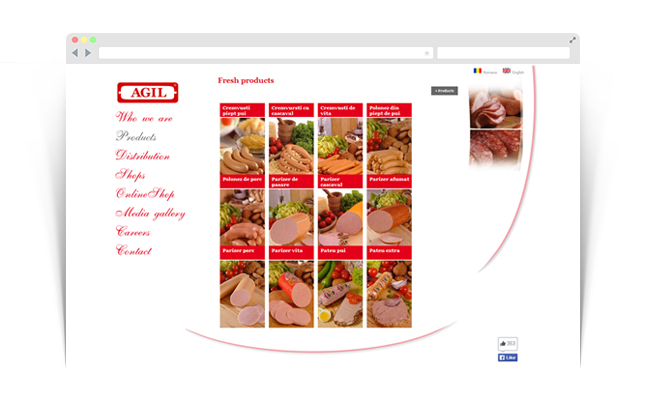 The designer, helped by his experience in the field, as well as by his technical and creative skills, worked on the visual image of the site. The predominant colour chosen is red, which is found in elements of the company's visual identity and in its logo. It is a colour that signifies joy and safety, elements specific to Agil company. Then our designer focused on positioning images on the page so that products are highlighted and they can capture the visitors' attention.
The programmer's task was to create a very well-structured site, easy to browse. He has also worked to incorporate an online shop in the website presentation. He has classified the products according to their categories (special, fresh, raw-dried and promotions) to help visitors to quickly reach the desired product.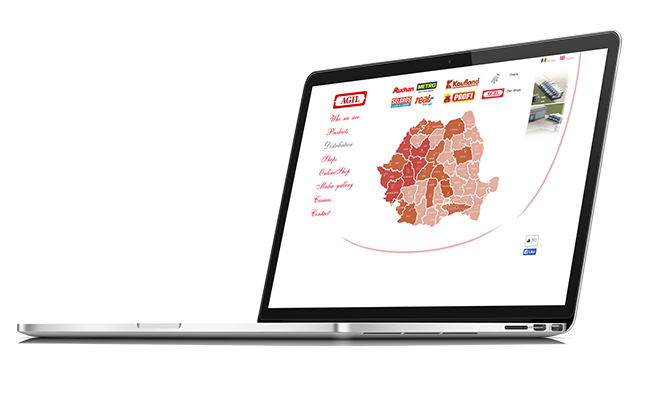 Project details
Date July 8, 2014
Tags Presentation Website