Project description
Rock Trans is a transport company delivering general, frozen or oversized merchandise. Depending on the client, the company has transported goods in many countries in Europe and on other continents.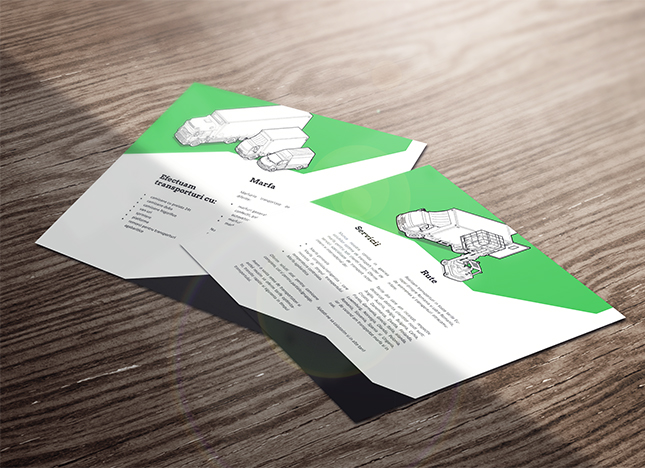 Project presentation and tasking
A detailed description of the company and of the client's his vision of the project is required to meet the customer's needs. We pay special attention to this first step in the development of each project, by asking questions and by offering advice and solutions. We start work only after having discussed every aspect with the customer and we have a clear idea about what we have to do.
Within this project the designer has worked closely and passionately to achieve a brochure. Each element contributing to the visual image has been carefully reviewed and modified to highlight the services that the company offers to its customers. Images, colours and shapes are oriented in the top and in the bottom of the message, thus creating a frame that is designed to highlight them. No combination of colours was random; green paired with black and white suggests power, reliability, and purity, but also education, simplicity.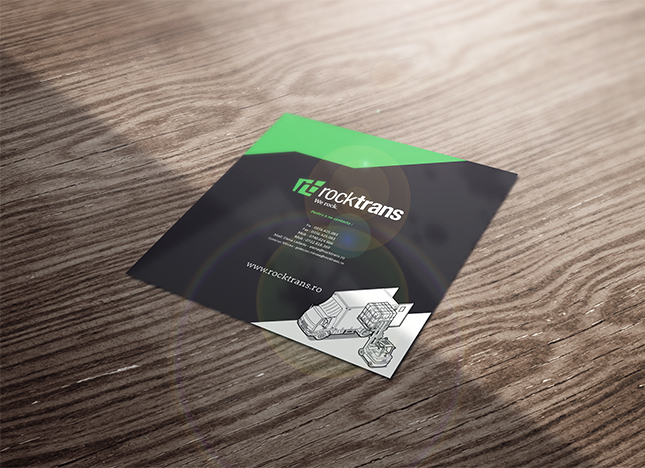 Project details
Date July 8, 2014
Tags Print