Project description
Ten Pizza is a pizzeria in Timisoara. It delivers customer stone heart pizza, and pasta products, fast food, salads, sauces, dessert and beverages.
Project presentation and tasking
After discussions with the client we have understood his vision and expectations from the project. It is important that every customer shares his ideas with us, his desires and his expectations from the beginning to get familiar with the concept and to give advice where necessary.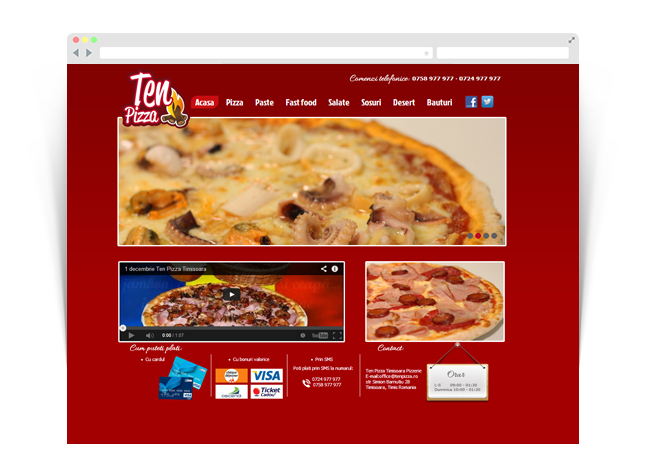 Our designer knows how important the first impression is, so he uses his technical and artistic skills for every project to have a strong visual impact on visitors and to highlight the client's products. Red was the predominant colour chosen to comply with the company and with its logo. Details make the difference, so the designer has created a background with different shades of gradient red from dark red to bright red. The client's products are very well highlighted and it gives a pleasant aspect of the site.
The programmer has implemented the designs on the site. His creativity and technical knowledge have helped him to create a website that offers a pleasant experience to visitors. He has organized the products into various categories so that customers quickly get to the products they are looking for.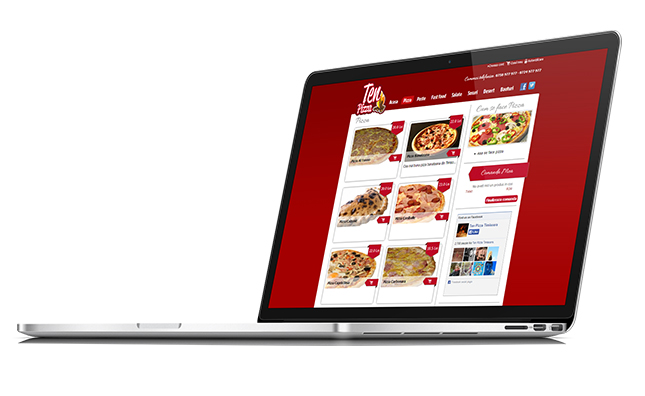 Project details
Date July 8, 2014
Tags E-commerce