Project description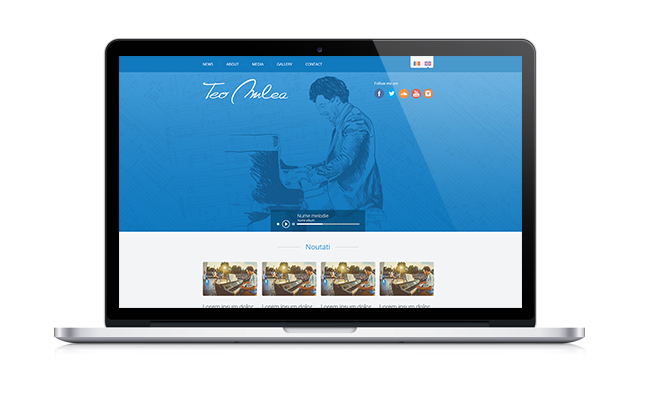 Teo Milea started to play the piano 26 years ago, when she was only 6 years old. He was born in Arad, but he is been living in Timisoara for 15 years. His musical studies and his talent have paved his way to success. He has participated in various piano competitions in Romania, Germany, Switzerland, Austria, Hungary and the United States. In 2013 he played "Agony and Ecstasy" in the International Ballet Gala in Dortmund upon the request of Monica Fotescu-Uta prima ballerina at Dortmund Opera. His first album "on white… and black keys" appeared in July 2012, and the second album of the artist's career appeared this year.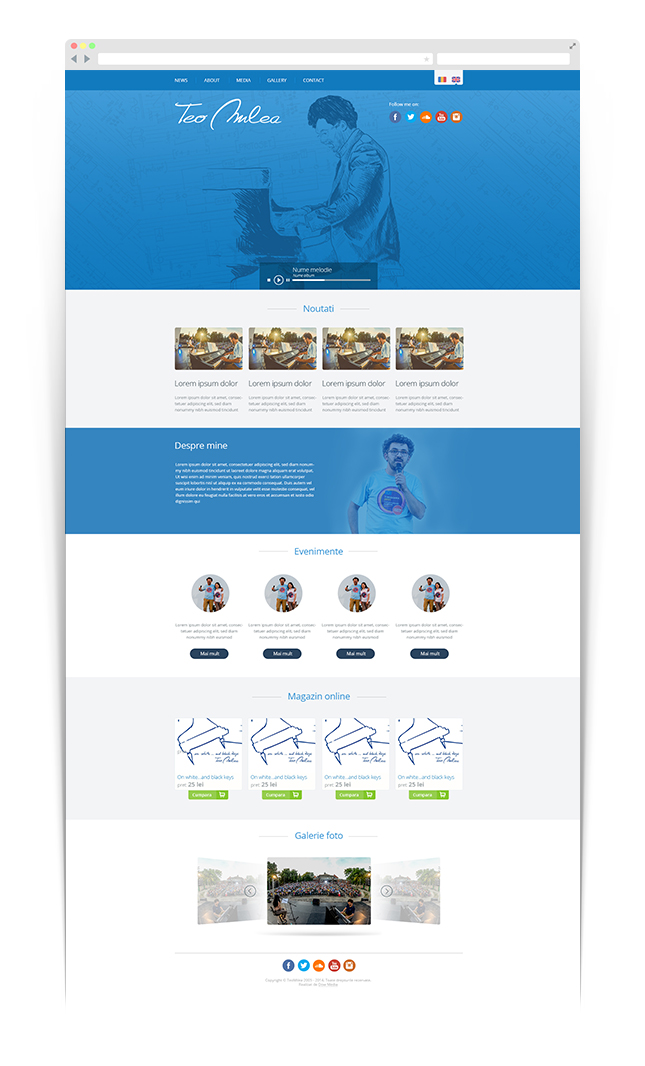 Project presentation and tasking
The client submitted us the concept of the project. Being passionate about the music of this artist highly regarded both nationally, and internationally, we knew exactly how to combine his vision with our ideas to achieve a very well done site and to highlight the artist, but especially the man y Teo Milea.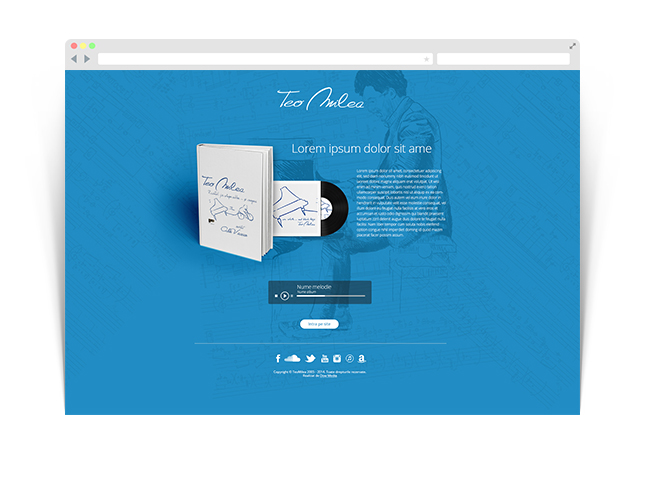 The designer has worked together with the client throughout the project. His experience, his creativity, his originality and his artistic sense mark every project. Being a perfectionist he relies on the idea that details make the difference and pays more attention to them. Therefore he considered that the logo needed to be styled. He has tried several versions and fonts until he has succeeded in combing seriousness, elegance and modernity. Starting from one of the artist's songs titled "Streets in pencil", the designer has made ​​a sketch with the artist playing the piano, on a scores background. The final design variants have been sent to the customer who has chosen the best.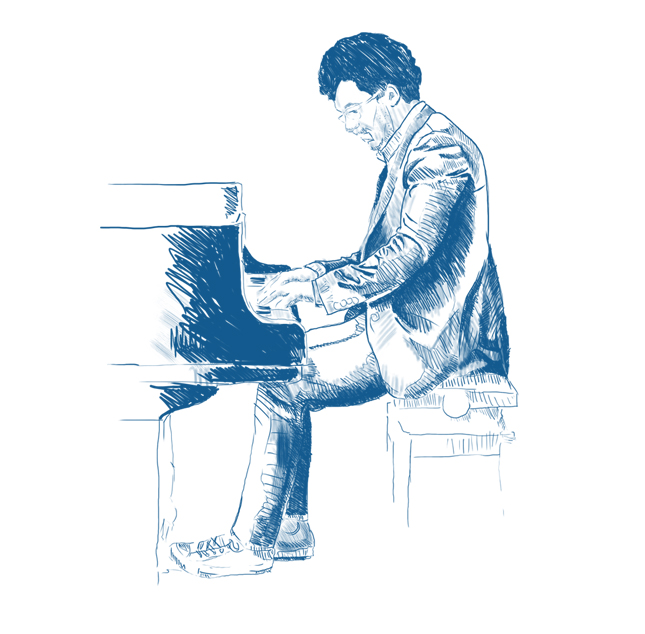 The programmer has implemented the designs chosen by customer on the site support. Each project is unique, therefore he has introduced a player in the site structure, with which you can listen to some of the artist's songs. He has also worked on the site structure both in English and in Romanian to give visitors a very pleasant experience while browsing the site.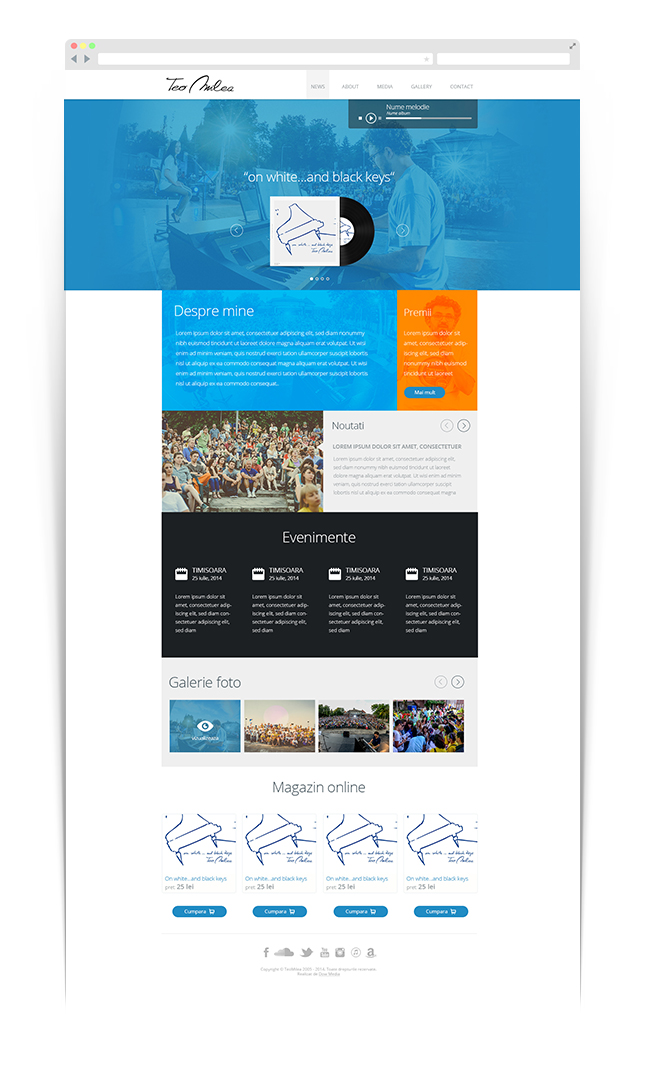 Project details
Date July 7, 2014
Tags Presentation Website