Project description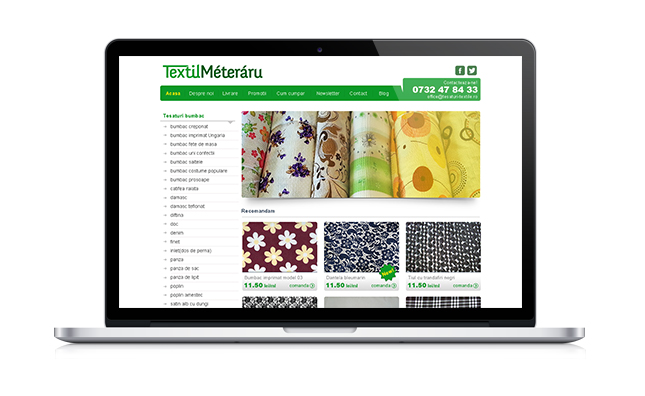 Textil Meteraru is a company in Romania, founded in 1992 that sells textiles. The company has developed over the years, and the site was born from the desire to deliver its products in Hungary. Cotton fabrics, synthetic fabrics, furniture upholstery, fabrics for religious vestments, curtains and draperies are among the products that the company provides to its clients.
Project presentation and tasking
The presence in the online environment is a major contributor to the business development. Thorough conversation with the client helps us understand his desires and gives us the opportunity to take notes and to give tips. Once all the project details are set, we divide the tasks and move on to its implementation.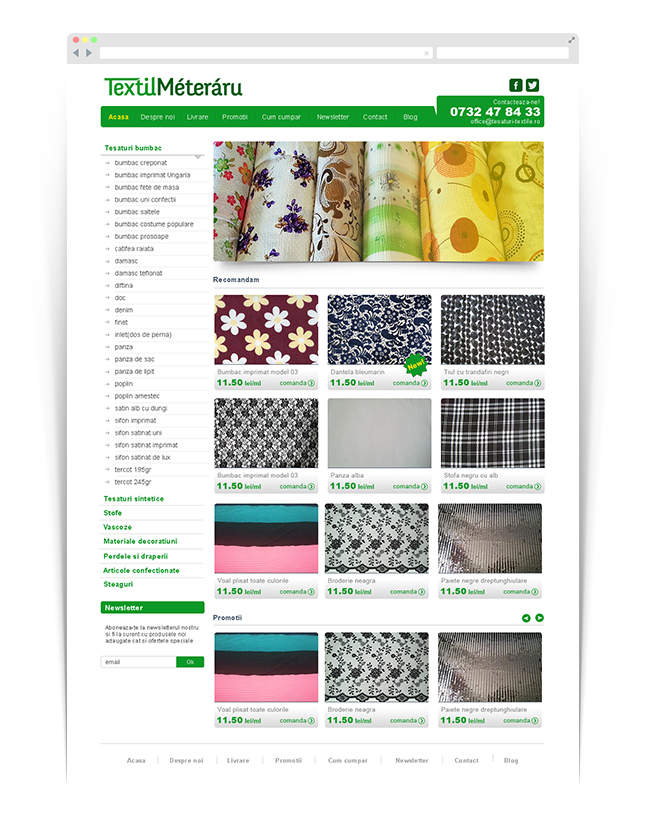 Whatever the project, the designer begins work on research. He is a very curious person, always up-to-date with the latest news in the field. Then he makes ​​several designs, each of which is carefully drawn to comply with the customer's needs and to highlight the products. The client chooses the final version, which will be implemented.
The programmer main task of is to implement the design chosen by customer on the site support. He brings new elements to each site separately to make it different from the competitors' sites. Therefore, it is important to work with the client throughout the project.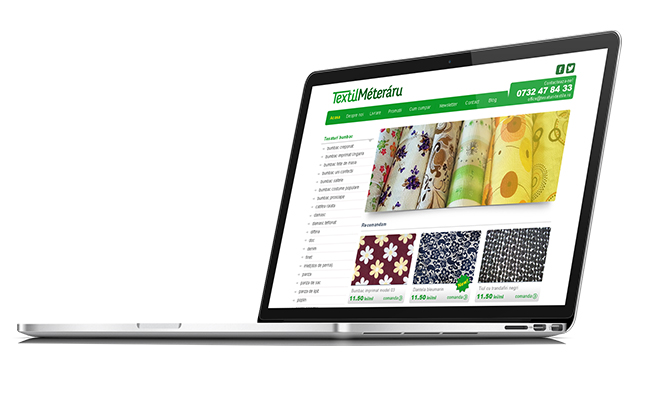 Project details
Date July 9, 2014
Tags E-commerce